The Inwood Performing Arts Spring Performance Photos are now available for purchase.  Please visit our new website http://inwooddancecompany.shootproof.com/event/743837.  Downloads are .25 each with a $2 minimum order.  For best results print 4×6 and 5×7.  Additional studio photography by Leslie Sine will be added soon.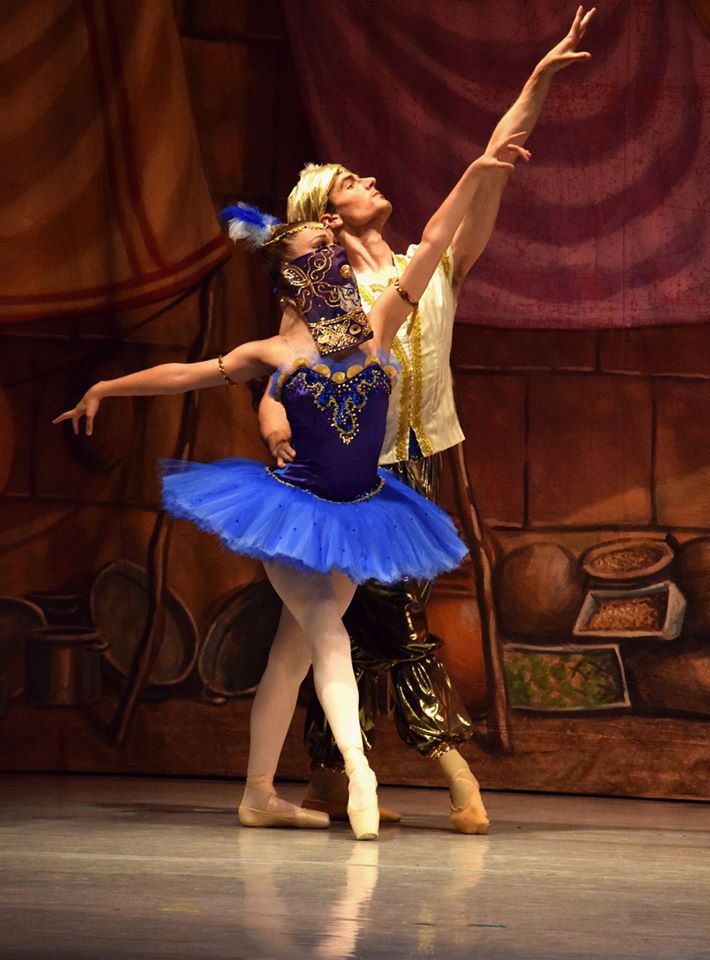 Get in step for your next important occasion!  Join Winston for our Ballroom Dance Camp August 4-15.  Classes meet  Monday, Tuesday, Thursday and Friday.
Beginner Level – 7:00pm  Foxtrot and Swing
Intermediate Level  8:00pm  Quickstep and Samba
8 classes- $102 per person
Call 304-229-3209 or email wsmith2954@aol.com
Summer is the perfect time to THINK DANCE…..  The smaller class environment allows for more concentrated focus on each students individual needs.  Summer is also a great time to learn a new style dance.  Our camp offers a variety of styles including ballet, tap, hip hop, character and contemporary that will not only boost students  knowledge but interest as well.   Classes begin July 7th.  Call 304-229-3209  or email wsmith2954@aol.com now to register.  Visit our website for all the summer programs available.  Don't miss your opportunity to THINK DANCE!
July 7-11  Dancing the Classics (age 4-6)
July 14-18 Primary and Grade 1 ( age 6-8)
July 14-August 1 Grade 2 and up
August 4-8 Irish Step Dance
August 11-15 Week with the Masters
The IPAC Spring Performance Tickets will go on sale starting Monday, May 12th from 5-8pm.  Tickets will be available Monday-Thursday from 5-8pm and Saturday from 9-12noon.  Tickets are $15 Adults and $10 Students.   To reserve tickets call 304-229-3209.
Programing
Friday, June 6th  Irish, Tap, Jazz and IDC Repertory
Saturday, June 7th  Le Corsaire and Irish
Sunday, June 8th Le Corsaire, Jazz and Tap
The Inwood Performing Arts will begin Ballroom Dance Classes March 24th and  26th with Winston Smith, AISTD.  Beginner Level will be held on Monday's at 7:15pm and will feature Waltz, Foxtrot and Swing.  Intermediate Level will be held on Wednesday's at 7:00pm featuring Foxtrot and Cha Cha.  The 8 weeks session is $102 per person.  If you desire a more intimate setting private lessons may be your choice at $71 per hour per couple.   Private group classes also available for weddings, parties, reunions and corporate occasions.  Contact Winston  at 304-229-3209 for more information.
Another dancer on the move this summer was Kennedy Haas.  Kennedy studied 3 weeks at the American Academy of Ballet at Purchase College SUNY in New York.  She is no stranger to the big city spending the past two summers in New York and Hollywood with talent scout, Peter Skylar and his Beginnings Workshop.  "I had a incredible experience at AAB.  I loved learning new dance styles especially Spanish dancing and the teachers focused on improving my technique.  I participated in their Performance Awards receiving a gold medal for level 8," says Haas.
Kennedy is a 4th year member of the IDC and a Freshman at Jefferson High School where she is a member of the Dance Team.  She is the daughter of Greg and Karen Coulter, Brian and Dawn Haas and David Dahn.  Great Job!
Join us for the Holiday Story beloved for generations. "The Nutcracker," performed by the Inwood Dance Company.
Showing December 12-15th, 2013.
For tickets, call (304) 229-3209
View the Promo
Taylor Mills spe
nt her summer at Purchase College SUNY in New York under the late founding director, Mignon Furman.  Her 3 week experience offered the unique opportunity to participate in performance awards,  special instruction in variatio…ns that students performed in front of an audience for awards and medals, which Taylor received a gold medal.   Taylor received a scholarship in 2012 to attend AAB at RDA's National Festival in Montreal, Canada.  She enjoyed the experience so much she returned again this summer.  "My favorite teacher was Iain Macdonald, director of South African Ballet Theatre.  He gave me great corrections and especially helped me to increase my jumps" says Mills.  "I recommend this program for students taking their first summer dance experience.  It is well chaperoned, has great faculty and keeps students very active.  I look forward to visiting new places through dance next summer."
Taylor is a freshman at Musselman High School and the daughter of Jeremy and Jenn Mills of Inwood.  Way to go Taylor!
Katie Rose was on the move in New York City this summer studying at the Joffrey Ballet School founded  by the late Robert Joffrey in 1953.  While attending the Summer Intensive  Katie was exposed to New York's unparalleled dance community. … " My favorite teachers were Brian Mc Sween and Francesca Corkle" says Rose.  "They would stay after class to give you help when needed.  Individual training is sometimes difficult in a large summer school environment but the Joffrey Ballet was different.  I would definitely recommend this program and would love to return next year." Katie is the daughter of Larry and Laura Faircloth of Martinsburg.  She is a Junior at Martinsburg High School and is the reigning Miss Jefferson County Outstanding Teen.  Way to go Katie!