Performances
School Outreach Seminars and Performances– TBA
Public Performances-Friday, February 26th  at 5:00pm, Saturday, February 27th at 5:00pm and Sunday, February 28th  at 2:00pm,  Advanced purchased tickets $18 and up adults and $13 and up students,  Tickets at the door are Additional $2.  Tickets will go on sale January 15th .
Guest Artist- Matthew Helms, principal Boulder Ballet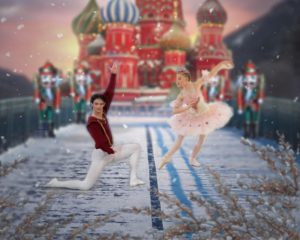 Guest Artists sponsored in part by the Marion Lewis Foundation
Matthew Helms began his training in Colorado on full scholarship at the Academy of Classical Ballet, where he danced principal roles in The Nutcracker, Giselle and Le Corsaire. He then studied on full scholarship with Mark and Sandra Carlson and German Zamuel at the International Ballet School where he performed soloist roles in The Nutcracker and Peter Pan. Matthew competed in the 2008 Youth America Grand Prix and the 2008 Denver Ballet Guild Competition where he received a full scholarship to The Ballet West Academy in Salt Lake City, Utah. Matthew has been a guest artist with ballet companies in Utah, California, and Idaho, and for the last three years has performed leading roles in ballets such as The Nutcracker, Paquita, The Sleeping Beauty, Don Quixote, and Le Corsaire. He choreographed a contemporary ballet that was premiered in the Ballet West Academy Spring show in 2009. Matthew was promoted to the Ballet West Pre-Professional Trainee Program in 2010 and has trained with artists from American Ballet Theatre, Ballet West, Joffrey Ballet, Ririe-Woodbury Dance Company, Cleo Parker Robinson Dance, Kirov Ballet and David Taylor Dance Theater. Matthew has studied martial arts since age three, has been acting since age four, and has appeared in movies, commercials and TV shows as an actor or a fight choreographer. This is Matthew's ninth season with Boulder Ballet.