July 10-14, July 17-21, July 24-28
Summer Dance Study is a very important tool for enhancing a dancers technical skills in ballet as well as an opportunity to be enriched by interrelated studies.  Without the demands of school and homework, students can intensely focus on  dance enabling them to make greater progression.   Our Summer Dance Program will provide students at each level special opportunities to broaden and enrich their dance education.
Level Objectives (current grade level)
Primary and Grade 1 -Continued strengthening of technical skills required for ballet with exploration of Hip Hop and Tap.

Grade 2-3-Accelerated ballet study with special emphasis on the New Royal Academy of Dancing Syllabus of classical ballet, character and contemporary dance.
Grade 4- Accelerated ballet study introducing pointe with additional study of contemporary and Jazz

Advanced-Concentrated emphasis on classical ballet, pointe, variations and conditioning.
Schedule
Primary and Grade 1 July 10-14, July 17-21
(M-F) 9-12pm
Grade 2-3 July 10-14, July 17-21
(M-F) 9-2pm
Grade 4 and Advanced July 10-14,  17-21, 24-28
(M-F) 10-4pm
Tuition
Primary-Grade 1 $160 week $290 2 weeks
Grade 2-3 $195 week $370 2 weeks $550 3 weeks
4-Advanced $240 week $450 2 weeks $680 3 weeks
Afternoon daycare available upon request!
Family Discounts
4th week 20%
Family 2nd child 15%
Family 3rd child 25%
Dancing the Classics July 31-August 4

Classes meet daily Monday through Friday 9am-11:30am.  Sessions will focus on classical styles from Swan Lake to Coppelia.  Fun and creative crafts and snacks will also be provided.
Princesses and Princes-age 4&5

Students will be introduced to the French the vocabulary, listen to stories, musi

c, and explore mime relating to that day's theme.  The program encourages confidence, creativity, flexibility of movement and self-expression.

Tuition $140
Irish Step Dance Intensive
July 31-August 4
Workshop will  focus on  technique of the traditional Irish dances including foot speed, style and patterns.  Dancers will enjoy our new class Ballet for Irish which enhances strength, flexibility and promotes injury prevention.  Summer study provides students ages six and up concentrated study promoting quicker advancement and preparation for fall placement.
Featuring new director:  Ariel Raguso, TCRJ, McGrath Academy
Classes daily 9:30-2:00pm
Tuition $175
Dance with the Masters
August 7-11
Eddy Ocampo– has danced with some of Chicago's premiere dance companies as the Joel Hall Dancers, River North Chicago Dance Company and Giordano Dance Chicago. Mr. Ocampo has served as school director of the Giordano Dance Center, as well as the director of Giordano II and the Giordano Merit Scholarship Program from 2000-2004. As a master jazz teacher, he has taught in Europe, Mexico, Canada, the Russian Republic and throughout the U.S. As a choreographer, Mr. Ocampo's works can be seen on such companies as Giordano Jazz Dance Chicago, Houston Metropolitan Dance Company, Odyssey Dance Company, (Salt Lake City), Thodos Dance Chicago, Eisenhower Dance Ensemble, (Detroit), Kannon Dance (St. Petersburg, Russia), Lisa Clark Dancers (San Francisco, CA), and many regional ballet companies across the U.S. Mr. Ocampo received the Outstanding Choreographer Award for Dance Chicago in 2004 and the Cliff Dwellers's Choreographer of the Year in 2005 and 2007.
Katia Garza
Katia Garza was born in Mexico and began her training in Monterrey Mexico in the Escuela Superior de Musica y Danza de Monterrey graduating in 1995.  The same year she joined Ballet de Monterrey and after 6 months became a soloist and a year later principal dancer under the direction of Fernando Bujones.
In 1997 – 2000 Katia was invited by the Compania Nacional de Danza in Mexico City to dance the "Black Swan " in their annual spring season of " Swan Lake".  She  performed as a guest Panama's Ballet Company and started dancing in the Youth Ballet of Monterrey the same year.  She won the silver medal in International Ballet Competition in Peru being the only medal award that year.  In 2000 she married Israel Rodriguez and became principal dancer at Orlando Ballet.
Since then she has represented Mexico in the "Jazz World Congress" for Gus Giordano,  was a finalist at the 2002 International Ballet Competition in Jackson, MS.  From Casa de Mexico and the Mexican Consulate she was given an award for her contribution to the community and the arts in the city. She has the opportunity to be a guest teacher in Tokyo, Japan from 2006 to 2009, while performing in a International Gala there in 2009.
In 2006 she performed in Puerto Rico for the first time and has been going back every year to perform and choreograph.  She was a finalist at the " Hispanic women award Ceremony" in Central Florida,  was awarded "Angel de la Independencia" for her art on the Mexican community and being a model for them in Central Florida.  She also received the award of Outstanding Female in the Arts in the "Hispanic Women that make the difference" in Central Florida.  She became American Citizen in 2011 and has been working as a teacher and dancer at Orlando Ballet since 2000.
Her repertoire as a principal character includes Don Quixote, Giselle, Sleeping Beauty, La Fille Mal Gardee, Coppelia, Cinderella, Corsario, Flames of Paris, La Bayadere, Firebird , La Vivandiere, Esmeralda, Arlequinade, Nutcracker, among others.
She has the opportunity to work as a choreographer in Ballet of Monterrey, Youth Ballet of Monterrey, ESMD, Tallahassee Ballet, Franceschi studio ( Puerto Rico)  Orlando Ballet, Orlando Ballet 2, Orlando Ballet School, Northwest Florida Ballet, Jackson Mississippi Metropolitan Ballet, Corpus Christi Concert Ballet.  Midsummer Night's Dream, The Little Mermaid, La Bayadere, Luca Bottleblue (Original Story ), Paquita, Corsaire 2nd act, and since 200 is being making neoclassical solos for competitions in USA.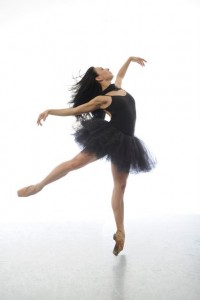 Elijah Gibson-
Teacher and choreographer in demand, is from San Diego, California, where he attended San Diego School for the Performing Arts. Mr. Gibson is overjoyed to have joined the faculty of his Alma Mater at Sam Houston State University in Huntsville, Texas, where he received his Bachelor of Fine Arts in Performance and Choreography. He received his Masters of Fine Arts in Dance from the University of Wisconsin at Milwaukee. Mr. Gibson joined Giordano Jazz Dance Chicago in 2000 where he performed for eight years. He has worked with or performed the works of the late Gus Giordano, Margo Sappington, Christopher Huggins, Jon Lehrer, Mia Michaels, Liz Imperio, Randy Duncan, Tony Powell, Ron De Jesus, and Davis Robertson among many others. He's also had the privelage of guest performing with Instruments of Movement, Cirqua River a Dance Theater, and Especialty Tap Chicago just to name a few. He has performed and taught throughout the United States as well as in Germany, France, Luxembourg, Switzerland, Costa Rica, Latvia, Spain, Ecuador, Canada, and Mexico. Mr. Gibson has served on the faculties of the American College Dance Festival Association, Jazz Dance World Congress, Dance Masters of Wisconsin, Chicago National Association of Dance Masters, Leon Dance Arts NY, and Key West Modern Dance just to name a few. Dance companies hav e performed his choreography nationally and internationally such as Nomi Lamad, Inaside Dance Chicago, Thodos Dance Chicago, Jayson Tisa Dance Company, City Dance Company of Houston, Giordano Jazz Dance Chicago II, and Naway Dance Company, as well by university dance ensembles throughout the country. Upon his transition into teaching in higher education, he has been on faculty at Shenandoah University and at the University of Illinois at Urbana-Champaign. He has been fortunate to dabble in every aspect of he arts from dance, theater, and film.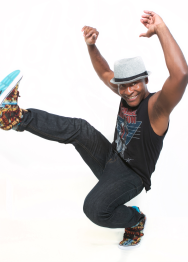 3 classes Daily 9:30-4pm
Levels Intermediate-Advanced
Tuition $300 ($250 IDC members)