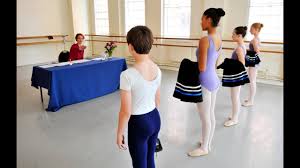 Registration for the Royal Academy of Dancing Exams are due by January 11th with additional classes for Pre-Primary and Primary starting next week.
Pre-Primary  starts Saturday, January 11th at 10:30am.
Primary starts Tuesday, January 7th 5:30-6:30 and Wednesday, January 8th 5:15-6:15pm.
Exam Fees
Pre-Primary$56
Primary $66
Ballet 1- $70
Ballet 2-$74
Ballet 3-$79
Ballet 4-$83
These examinations are designed to meet the needs of young people in level pre-primary through Grade 5, and ideally attend ballet class twice a week.  The syllabus has been carefully structured to focus on the qualities a youngster may gain from the study of ballet such as: awareness of one's own body and its capabilities for movement, expression and sensitivity,  and  the appreciation for the beauty of this art form.  The RAD syllabus is designed to bring pleasure as well as a sense of achievement to the student who progresses form one grade to the next.  The natural delight in dancing is combined with the knowledge and self-discipline gained by the study of classical ballet.  Annual examinations are not compulsory.  Nevertheless, they are an invaluable yardstick by which parents and teachers can measure the student's progress and level of achievement.  Exposing young dancers to good fundamental teaching is essential whether they move into other areas of interest as often happens in growing up.  These pleasured experiences, physical benefits and  disciplines learned will be future benefits.  The student who wishes to go on to more advanced ballet, the Grades Syllabus provides an excellent foundation for more career-oriented training.  Students in Grade 1-4 will need character shoes and may either purchase them at the boutique or rent them for $15.  For more information contact Director, Denna Smith.